/ Electricity for lighting is often considered a priority need to begin empowering people through energy access.
Creating content with strategic intent
EnAct's tagline reflects a process to which we are deeply committed: seeking information that enables people to make better energy decisions. Given the complexity of the topic for both individual users and sector players, EnAct aims to balance creative approaches with rigorous attention to detail. While empowerment is the end goal, EnAct recognises that is not the first or the most challenging step.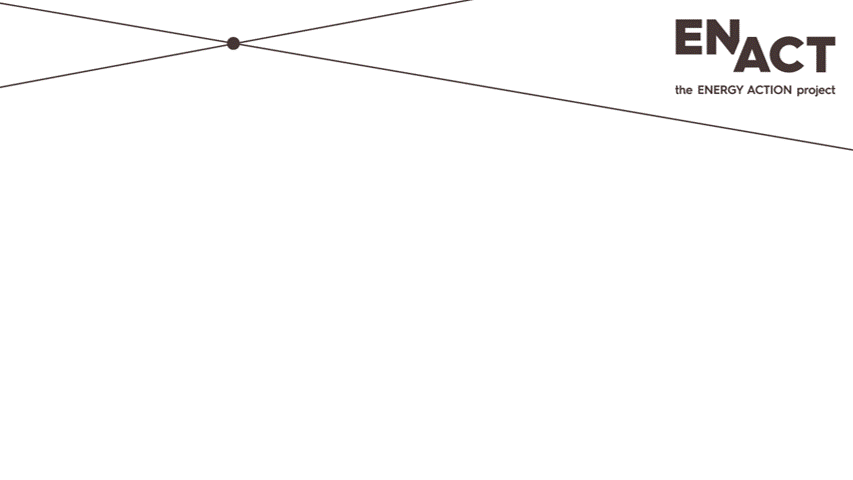 To this end, EnAct collaborates with people from diverse entities who share our vision. Across both our Sister Sites and Partner Projects, we've joined forces with experts from the energy sector, innovators and entrepreneurs, academia, policy institutions and civil society organisations. In the process, we've transformed key data into catchy infographics, pulled vital points out of lengthy reports and turned dry content into intriguing stories.
Most importantly, we strive to include the 'hands-on experts' – the people who use energy every day in a multitude of different ways – in our reporting. Being 'up close and personal' to the lived experience of energy injustice has changed how EnAct contributors live and work.
And we know our work has triggered new collaborations across diverse disciplines and geographic regions, achieving our aim of empowering better energy decisions.

/ Each second, an estimated 25 000 people are drinking tea somewhere in the world – all need energy to boil water.

EnAct believes it's time for everyone to 'get' energy
Beyond supporting efforts to achieve universal energy access, EnAct wants people to understand how human demand for energy (for personal or economic activities) drives everything about its supply. And how many current practices in the energy sector systematically disadvantage the most vulnerable people in society.
Traditionally, the combination of growing populations and economic development requires production and distribution of more and more energy. With fossil fuels currently meeting some 80% of global energy demand, that trajectory has driven up greenhouse gas (GHG) emissions, amplifying the wide range of climate change effects now wreaking havoc.
While extreme weather events in highly populated areas grab headlines, a growing body of evidence suggests that decades of high GHG emissions in industrialised countries add to the drudgery of poor families in faraway places. Higher average temperatures, longer dry seasons or heavier monsoons, for example, can slash productivity and profits on millions of small-hold farms.

/ Globally, 500 mln small-hold farmers – working less than 2 hectares of land – produce about one-third of all fresh food.
Opportunity now exists to fundamentally transform energy systems such that empowering people stops being a threat to the Planet. Coupling electrified systems, fuelled by renewable energy sources, with highly efficient appliances and equipment is core to improving livelihoods in line with broader sustainable development goals.
To enable effective participation, stakeholders must take the lead in improving energy literacy. For EnAct, this encompasses action across two complementary areas:
energy knowledge to understand sources, systems and services. (What is energy? What sources are available my local system? How does it get to my home?)
energy know-how to use the resource wisely. (Is it better to use my wood-burning stove or the gas boiler? What is 'stand-by power? Should I replace my old refrigerator?)
To achieve a global clean energy transition, it is critically important to encourage adoption of new norms that are appropriate to local contexts. For this reason, EnAct also develops content that helps people know how to 'Act Now'.
Connect with EnAct on social media channels:
The ENERGY ACTION Project
EnAct is a project of ACT 4, a non-profit association registered in France (No. de Siret: 805 036 936 00013) that supports cultural initiatives that raise awareness of and engagement in social issues.
14 blvd Anatole France, 93300 Aubervilliers, France