At just four years of age, Judith Marera began to learn about energy management – tagging along with her mother and sisters to climb the Nyakuni Mountain in rural Zimbabwe in search of firewood. Luckily, her family home was near the mountain; other girls and women had to do a 5-km trek, several times each week.
As she grew older, collecting wood became a constant preoccupation. Even on her way to school, she would gather a few logs and hide them in the bushes to pick up in the afternoon for the next day's meals. And she could see things were changing: the trees became depleted, forcing families to go farther. She also became aware of new dangers and learned ways to try to avoid men who took advantage of women and children.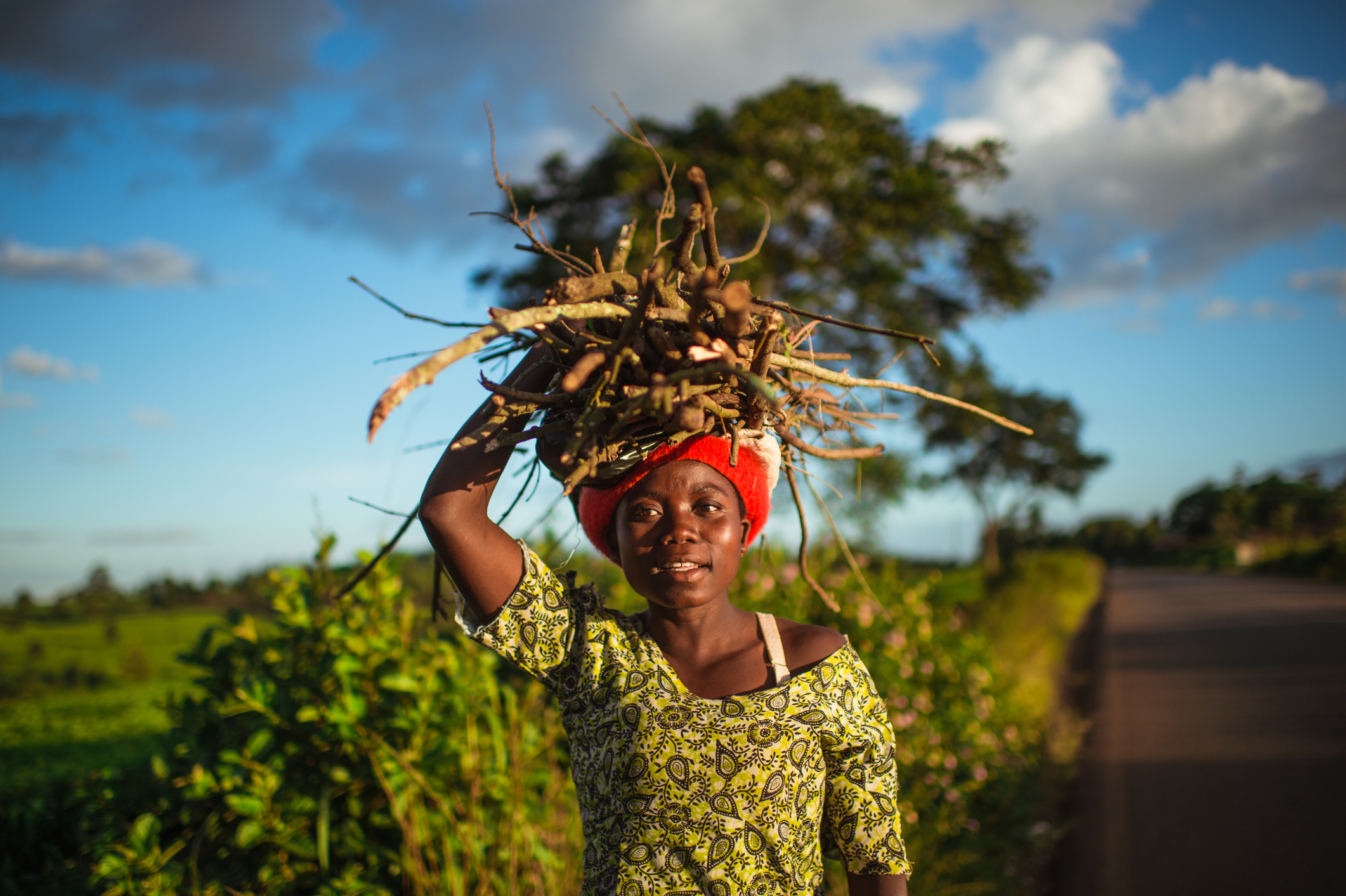 "Sometimes, it would be raining and without any protective clothing, we would get soaked and the firewood would also be too wet to make fire," says Marera. "During my childhood, I experienced what women and the girl child go through in search of firewood for cooking. I vowed to myself that no child of mine will go through the same challenges."
A burning desire brings Marera back to cooking
Marera did well at school and entered the workforce as a human resource professional. As her role involved a lot of traveling and community engagement, it gave her the chance to interact with many people.
In early 2018, she attended a Women in Energy conference, which triggered a return to her promise to find solutions for cleaner cooking. She discussed her ideas with a church member, Doreen Shirichena, who eventually became co-founder. Together, they studied more about various technologies, engaged trained professionals to assist and did 'a lot of leg work' to interface with the community they wanted to target.
By the end of that year, Marera and Shirichena were ready to launch Lanforce Energy, a company that produces energy for local households by converting available waste – excreta, food scraps, etc. – into biogas. When produced in household-level biogas reactors, biogas is most suitable for cooking or to generate electricity for lighting and other household devices.
Over just three years, across dozens of villages, Marera and her staff have saved women and girls the time and effort needed to collect wood while also reducing deforestation and CO2 emissions.
Use of fuel in Zimbabwe
Globally, nearly 3 billion people still rely on wood and traditional biomass, typically used in inefficient stoves, for cooking and heating their homes, according to the World Bank. Deforestation and woodland degradation are issues of great concern in such regions. Between 1990 and 2015, deforestation gutted 37% of Zimbabwe's forested land; today, forests cover ~87 000 hectares (~215 000 acres) of the country, according to a 2015 report from the Food and Agriculture Organization.
Getting around the problem of 'free' vs. unaffordable
People who collect wood tend to think of it as 'free fuel' and have low or no ability to consider its long-term consequences.
The estimated health, climate and gender equality costs linked to cooking with biomass add up to a staggering $2.4 trillion annually, according to the World Bank.
In 2020, the combined effect of rising costs for basic necessities – including energy sources, economic contraction caused by the COVID-19 pandemic and poor harvests – pushed almost half the population in Zimbabwe into extreme poverty, according to the 2020 Rapid Poverty Income Consumption and Expenditure Survey (PICES) Telephonic Survey conducted by the Zimbabwe National Statistics Agency (ZIMSTAT), in partnership with the World Bank and UNICEF. This is a substantial increase from the poverty headcount (% of population below the poverty line) of 38.3% reported in 2019, according to the World Bank.
As these influences drove many people back to traditional cooking methods, they also informed the business model Lanforce developed to bring biodigesters to poor communities.
"Our project is capital-intensive," says Marera, who turned to a 'crowd investing' strategy, asking organisations or groups of community members to pool their resources to purchase a digester. "In this way, we can provide [the biodigester technology] to these disadvantaged communities and they are able to pay for it over up to two years. They don't need to create financial stress for themselves."
In 2021, Lanforce received funding from the Tony Elumelu Foundation (TEF), an African-funded entrepreneurship catalyst that offers non-returnable seed capital of $5 000, 12 weeks of business management training, access to experienced mentors and membership to Africa's largest entrepreneurial ecosystem. Since 2015, TEF has empowered more than 15 000 African entrepreneurs.
Unleashing the power of women to tackle bigger problems – and realise bigger dreams
For Marera, less time spent collecting fuel and cooking means more time for more important things. Access to biogas changes what people can do with that time.
"For their school-going kids, they now have access to lighting and read into the night without the use of kerosene," says Marera. "The farmers also have access to organic fertilisers for crops. Now, they can power their refrigerators. When they slaughter a cow, they can put some meat in the refrigerators so they can eat it fresh. In the past, they would have had to sun-dry portions of the meat."
Globally, women lag men in leadership and technical jobs in the renewable energy sector, representing just one-third of the renewable energy workforce, according to the International Renewable Energy Agency. Unequal access to education, as well as limited opportunity for women to gain technical skills and training opportunities, drive this gender gap, as do unfair company policies and several other factors.
This is another area that Lanforce is working on at the local level. It now has 35 community-based agents spread out across rural Zimbabwe and plans to double that number by the end of 2022. At present, 25 of the Lanforce staff are women – almost 75%!
"We want to ensure some of these women become technicians," says Marera. "It is why we liaised with Chinhoyi University of Technology. They offer programmes in biofuels and energy and send the ladies to us for their internship so we can grow their careers further."
As Lanforce grows, so does its ambition. "We would like to expand to Mozambique," says Marera. "Women and girls there face the same challenges. So, we want to introduce them to biogas and let them enjoy the benefits of having clean cooking in their communities."